The Towing Company Serving Duluth GA
Affordable. Professional. Friendly.
Gwinnett County Towing Services
Very Quick Response Time
Flat Rates Available 
Costs Covered by Most Insurance Carriers
24/7 EMERGENCY ROADSIDE SERVICE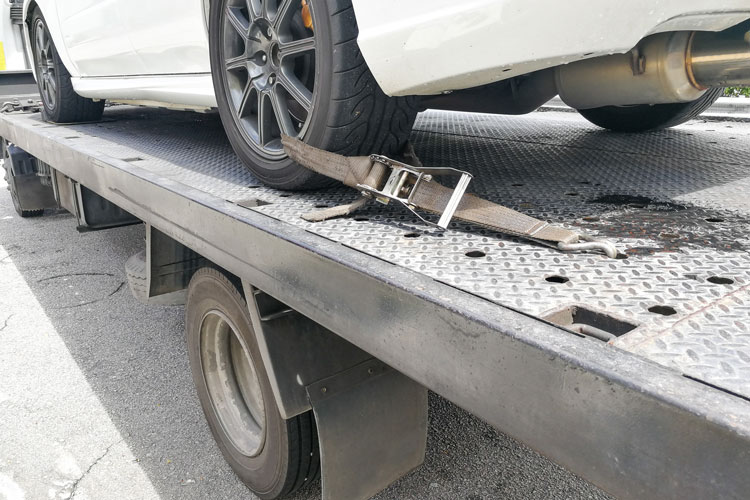 Towing Services That You Need
It's just a fact of life. Vehicles break down. Flat tires happen. Car batteries die. None of these things happen at convenient times. But, when bad things happen to good cars, AJ Towing & Recovery will be there when you need us. 
From emergency towing services to fuel delivery, we offer a wide variety of roadside assistance. Call us whenever you need help. We take pride for putting the service in towing service. 
When your vehicle has broken down, it's more than just a little stressful. All you want to see is a friendly face. The experts at AJ Towing have everything you need when you need a little help. Here's why were' one of the most popular towing services to call:
Clean and Well-Maintained Tow Trucks
Family Owned and Operated
Fully Insured, Licensed, and Locally Owned
More Than 20 Years of Experience in the Towing Business
Emergency Towing Services 24/7
Serving Residential and Commercial Clients in Gwinnett County
Short- and Long-Distance Tows
State-of-the-Art Tow Trucks and GA Certified Clean Idle
Affordable Towing- We Work With All Insurance Companies
We all live with our smartphones within arms reach. Next time you need a towing service, don't both Googling, "Tow truck near me". Simply put our number into your phone. You'll be glad you did.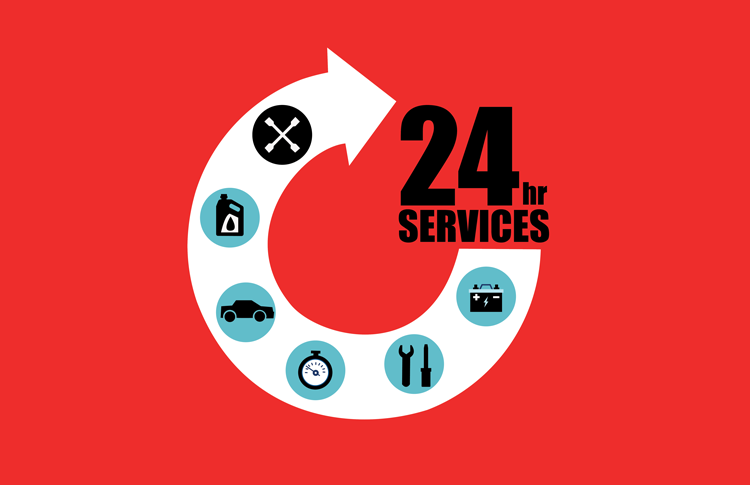 24/7 ROADSIDE ASSISTANCE AND TOWING
Reliable Roadside Assistance and Towing
When it comes to getting you out of a jam, consider AJ Towing & Recovery your first call. We're your most reliable friend when it comes to providing 24-hour towing & roadside assistance. Let us help you when you need it most. 
Roadside Assistance Services
Our tow trucks are trained to do more than just tow your car. We offer a wide array of roadside assistance. When it comes to being stranded on the side of the road. Let AJ Towing And Recovery be your first call. 
Flat Tire Repair
Getting a flat tire always seems to happen at the worst possible time- when you're late, well dressed, etc. And, with traffic around Atlanta, fixing a flat on the side of the road isn't always safe. That's why provide flat tire repair services. Just call us and with our quick response, we'll have you back on the road in no time. 
Accident Towing
Traffic around Duluth & other parts of Atlanta can be tough. We hope you're never in an accident, but if you are, we provide towing to get your vehicle from the scene to an auto repair shop. We're an affordable towing service ready to help you 24-hours a day. So, day or night, let us get your vehicle wherever you need it to be. 
Jump Start Your Car
Like anything else in life, car batteries have their own lifespan. When your car battery dies, don't let yourself be stranded. Know that we're here to help you get going again. We have all the right equipment and experience to efficiently get your car started again. Call AJ Towing And Recovery, and we'll get you going.
Unlock My Car
People often tell us how embarrassed they are when it happens, but you'd be amazed at how often we get calls for help after someone has locked their keys (or worse) in the car. We provide vehicle locksmith services to help you breathe easy again. Don't spend time being embarrassed or possibly damaging your car, call us and we'll get you right in. 
Fuel Delivery Services
Running out of gas is more common than you might think. People live busy lives, and sometimes getting gas just slips off the list. If that happens to you, call us and we'll bring the gas right to you. Don't settle for dealing with the inconvenience of scrounging for gas. Let us deliver it right to you. We have a fast response time and 24-hour service. 
Tow Truck Rates & Reviews
I was coming back from visiting my father in the hospital at 4 am when my car just died. I was out in Loganville on a side road. I called AJ Towing and their guy was fantastic. He towed my car to my mechanic and couldn't have been nicer. 
This is the best towing service I have ever experienced. I have been using them for years. They are always kind and timely. You can see they have concern for their customers. And they tow at a reasonable rate. They provide excellent service. 
This was the most courteous and professional towing company I have ever dealt with. They were prompt, and kept in touch with me at all times. I would highly recommend AJ towing to anyone needing assistance.
The Towing Company You Can Trust
At AJ Towing & Recovery, we are dedicated to providing affordable towing services that exceed your expectations every time. Day or night, we're standing by ready to help you access your vehicle, tow it to where you need it or provide roadside assistance of nearly every kind.
When we answer a call, we have one goal in mind- to provide 100% customer satisfaction every time. Let our family take care of you.
Contact us at (678)-992-6596 if you need roadside assistance or towing services.
About Duluth
Many people don't realize that Duluth Georgia was originally Cherokee Indian territory. In fact, Old Peachtree Road used to be an Indian trail that connected Fort Peachtree (what is now downtown Atlanta) to Fort Daniel which was out near Dacula.
Once the railroad came along, local residents named their town after Duluth Minnesota. Since those days, it's grown to more than 20,000 residents and a hub of business and culture. 
With active events like the Duluth Fall Festival, there's no shortage of fun things to do around town. Take in a convert at Red Clay Music Foundry or go see the trains at the Southern Railway Museum. There's always something to do around Duluth. 
Click here for more information on our tow truck services in Johns Creek.
Our Primary Service Area
We Service Local Locations Around Atlanta
Our Tow Truck Service Area
We're located in Duluth GA, but we provide towing services as well as roadside assistance throughout Gwinnett County as well as parts of Fulton County. This includes Johns Creek to Doraville, along with Norcross, Peachtree Corners, Lawrenceville, Suwanee, Duluth & more. Let us help you get back on the road again.
Our Primary Service Area
We Service Local Locations Around Atlanta
CASH
DISCOVER
MASTER CARD
VISA
AMERICAN EXPRESS